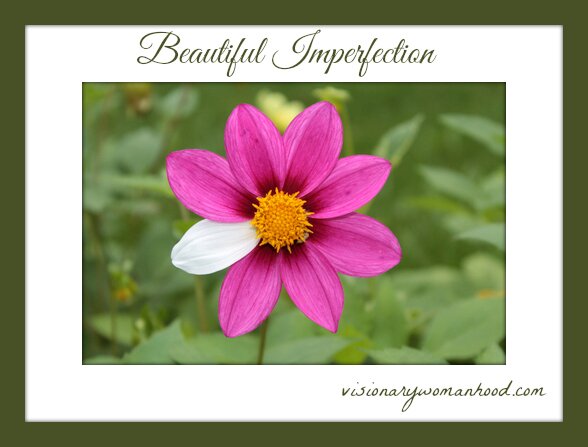 So I guess this has morphed into a sort of Pendulum Post. It's actually the second half of Are You a Good Little Christian. So if you haven't read that, you may want to click over THERE first – and then come back when you've caught up.
The pendulum we're swinging on in these two posts is from the extreme of antinomianism to the extreme of legalism. In my first post I answered a reader's concern that I might be swinging in the direction of antinomianism. I made the case that, no, I'm definitely not an antinomian-subscribing Wemmick. On the other hand, I don't want to fall into the trap of legalism either, and that was where I ended my last post – with a story of how, almost six years ago, a letter from someone close to me changed my life. But it didn't happen right away. It seems I'm a hard nut to crack.
The year following that letter was quite uncomfortable. Let me back up and say that when I take those "spiritual gifts tests," I come out a "prophet." That doesn't mean I can tell the future (that's kinda creepy). It just means that I have a prophet profile. You know. Everything is black and white. If I see something wrong, I feel the need to tell whoever is in charge as well as any person who will listen to me. I get flabbergasted when people dismiss God and His ways. I get on my soap box even though I know I will get picked off by angry birds. I have always been willing to walk straight into fire if the honor and glory of God is at stake. I am willing to stand alone, and I have.
On the dark, flip side of this prophet coin, I tend to feel pretty sorry for my noble, sacrificing self. I tend to view others with a touch of disdain. I strive to be perfect and expect others to be perfect as well. I have little mercy and little tolerance for whiny Wemmicks. Haul your rumpusdiddlyumpus off the ground and GET MOVING! HUT, two, three, four!
I've had friends devastated by life's sorrows, and instead of sitting in the muck next to them with my hand over my mouth, I've stood over them and given them a hundred terrific and ingenious ways to fix their troubles and be on their merry way. As a side note, I've had the golden opportunity to experience this scenario from the "muck" point of view this past year, and I got the message from God loud and clear. Some things can't be fixed here on earth. Period.
So that first year I was pretty defensive. But there was a small crack in my armor now, and the tenderness and mercy of God began slowly seeping in, sweetening things up bit by bit. I began to catch glimpses of my harshness, and I was mortified. God did this in many different ways.
One thing He used was the Internet. I started a blog, and I started reading blogs. I noticed that different writers had different tones. They could be communicating similar things, but one tone was more inviting than another. I began to examine my own tone and recognized that ugly hint of superiority I didn't like in the tones of others. I asked God to help me not only take out that tone, but to pull out the root bound up in my heart that was producing the wormy fruit. He is still pulling, and I am getting slightly better at surrendering. Don't despise baby steps—even if they're your own.
Another way that God pulled away the curtain to reveal my pride was through pain. He sort of stoked up the fire to the furnace, and then slowly (VERY slowly) nudged me in. Even while I was back peddling toward my own personal hell, I was barking orders to the hurting friends around me. (Scary little Wemmick, huh?)
I think God wanted the memories of my barking to be fresh in my mind when I finally found myself at the bottom of my own pit with a few faithful friends—more comforting than I had ever been. He purposefully juxtaposed my Phariseeism with their love and compassion so I could see the contrast clearly. His artful technique was not lost on me.
After four years I now understood in my mind what was going on, and I desperately wanted to change. I worked on all the outward changes, but I knew that deep down, I still stood over others in judgment. Have you ever shared these thoughts with me? (While you are reading these, be sure to play some classical background music in your mind and float on clouds of wonder and awe. It will make the experience more fun.)
"I wear skirts (at proper lengths, mind you) and they don't. I'm glad I'm modest and feminine and bring glory to my God." (I no longer wear skirts for my everyday duties, btw—tripped one too many times going up the stairs with a baby in my arms—and if it torks your ticker that I gave up on that regulation, then you know what I'm talking about here.)
"I don't listen to THAT kind of music. Thank goodness I've made pure choices."
"I home school, AND I only use the BEST curriculum. Obviously."
"I have oodles of babies. More than so-and-so. My life is one big sacrifice – all for the glory of God, of course!"
"I have long hair, as is proper for a woman of God."
"My children are all well-behaved in public. Kudos to me for my rock star parenting skills."
"I'm a busy little beaver making all organic meals from scratch. And they are well balanced and beautiful too."
"I never violate the Sabbath – no matter what. Unlike the carnal types all across this God-forsaken country of infidels."
"My home is fit as a fiddle. All the precious lambs doing their part with happy hearts like a well-oiled machine. Such a pleasant, clean place for Pa to come home to."
OK, so I'm exaggerating a little bit. But I'm totally serious when I say that though I may not have had those exact words going through my silly little brain, I most certainly had those kinds of superior attitudes deep down inside.
BIG CAVEAT HERE: Please do not think that I am saying we shouldn't strive to be modest, clean our homes, fix healthy meals, etc.. OK? I hope nobody reacts to this by swinging this swing right up into outer space.
What I AM saying is that while there isn't anything wrong with having convictions and principles to live by, there is something horribly wrong with expecting everyone else to abide by our own personal set of rules (no ladies, skirt lengths are not spelled out clearly in the Bible.) And there is also something horribly wrong with thinking that even we ourselves can successfully pull off perfection in all areas.
A year ago I read the book Accidental Pharisees, and it was the catalyst God used to bring all the head knowledge He had been teaching me—down into my heart where it could actually become a real, authentic part of my life. 2013 was a completely different year for me. I no longer had icky feelings when I looked at others and how they were doing things differently from me. I could see how God was doing different things in their lives, and it suddenly appeared beautiful to me. I recognized a lovely diversity within the Body of Christ that took my breath away. Why hadn't I seen it before?
And another perk? As I began to expect less of the imperfect Wemmicks around me, I began to lighten up on myself. I began to exchange the heavy burden of perfectionism for the lighter yoke of Christ's righteousness covering my nakedness.
Someone recently told me to draw a circle with a line through it. The circle was the real me. One half was made up of the strengths, gifts, and "good things" about me. The other half represented the weaknesses, besetting sins, flaws, and handicaps. Then she had me draw another, smaller circle above that one. That small circle represented the "ideal me." The "me" that I wanted to believe I was. That "me" was perfect in every way. It's the "me" I want everyone to see. I try to project that "me" online. To my friends. To myself. But it isn't "me."
She challenged me to accept the real me with all of its strengths and weaknesses and imperfections—and live there. To be OK with the real person I am. If we can be OK with who we are, we will be OK with others and who they are. I've been working on that, and I've found it to be true. This is not psychological mumbo jumbo. It's simple truth. It's joyful, generous, abandoned, surrendered—LOVE.
The Lord your God is in your midst,     a mighty one who will save; he will rejoice over you with gladness;     he will quiet you by his love; he will exult over you with loud singing. Zephaniah 3:17
Yes. He sings over His daughters in all their beautiful imperfection. And if He can rejoice, then so can we.