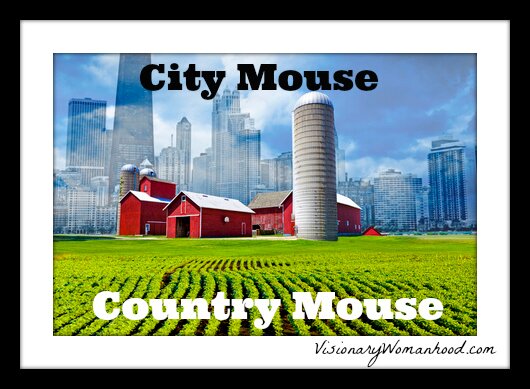 I loved the conversation that occurred on yesterday's post, Are We Persecuting Ourselves?  And I liked the article Molly wrote too. She wasn't trying to tell anyone what to do. She was raising good questions. Questions some of us want to mull over.
I know that almost every single woman reading this blog runs in certain Christian circles. If you don't run in a circle, you are living on an island by yourself. Or you're dead. But we all do tend to gravitate toward thinking, along with everyone else in our circle, that what we do is the most spiritual and right thing, or we wouldn't be doing it, right? (I'm just exposing average Wemmick thinking here.)
And that's why I loved the article; because it tipped one scale the other direction just a wee bit. In my humble opinion, scales need tipping once in a while. Hence, the Pendulum Posts. They force me to think through what I believe and why I believe it.
Do we want to do things just because everyone around us is doing them? Or do we want to do things because we have thought carefully through all sides of an issue and then made our choice? Are we also ready to take responsibility for the outcome of that choice rather than blaming the crowd for telling us what to do when the choice backfires for some reason?
There was a comment yesterday that implied that a certain group was following the Shepherd while another group was not. This struck me as a perfect example of the potential, subtle problem Molly was trying to address. Which mouse is following the Shepherd, (sheep aside for just a moment)? The country mouse or the city mouse? We've got to know these things so we can make all the right choices and have good feelings about ourselves, right?
Many years ago, shortly after we moved to our first home in the burbs, there was a call on many of the Christians in the church where we worshiped to move into the heart of Minneapolis in order to start a new urban church and reach that city for Christ. We were surrounded by Christians "on mission." It was exciting, and there was a pull on us.
We eventually realized God was not calling us to that ministry, so we stayed put. It felt like a boring decision, and maybe even some folks thought we made the wrong decision, because it wasn't the decision THEY made, but we set to work raising our new family and had four children in that home and reached out to our neighbors as best we could.
We are not a very spectacular family, and we have not done very spectacular things. Probably a lot like 99% of the world population. Probably a lot like you. (Hello. Nice to meet you.)
After ten years we moved to another church home AND another home in the burbs about 2 miles away and added five more children to our family. We had been immersing ourselves in books, teachings, and conversations with other Christians who were "on mission" to come away from the world and be separate. Naturally we started feeling a pull to the country and to starting a home business.
Last year we decided that God was not calling us to that mission either. It felt like a boring decision, and maybe even some folks thought we made the WRONG decision, because it wasn't the decision THEY made, but here we are, still in the burbs, raising our family as best we can. (I did start a home business though, earning me extra credit points with the entrepreneur crowd.)
Why am I telling you this simple anecdote? It's not because my little story has any "right" or "wrong" to it. It's not because living in the burbs is the best place to be for all of you – and me too (although I must say that the burbs IS the perfect combination of both the country and the city, making it, quite possibly, the most spiritually balanced option of them all as it pleases everyone – God AND all your fellow Wemmicks – since you have a lot of potential converts in your neighborhood AND you may or may not be able to raise chickens in your backyard depending on your city's zoning laws, but even if chickens are out of the question, you can ALWAYS grow herbs and vegies and pursue a healthy lifestyle – even possibly selling them as a side business). It's not because I think you "should" and you "ought" to do this or that. Because frankly, I'm not God, and I'm not walking your journey, and it isn't my business what God is doing in your life or the lives of your children.
You may be doing either one and be disobeying God – or obeying Him – depending on a thousand factors I'm not aware of. We're so paralyzed by fear of whether or not we are doing the right thing, when most of what we do is neither right nor wrong. It's just a free choice God gives to all human beings.
You see, where you and I live, whether or not our kids go to college, and whether or not we run a home business or work for someone else has less to do with right and wrong and more to do with the gazillion things that God is doing in and through us and every single child under our roof wherever He has placed us and doing whatever He has called us, specifically, to do.
My almost 20-year-old son will likely be meeting a nice girl in the next few years and getting married. If we had moved to the city – that girl might be different than if we had moved to the country – than if we had stayed in the burbs. Which we did. Who that girl is will dictate who my grandchildren are and how they are raised and even possibly where THEY live, not to mention all the ways, both big and small, that their existence will change the world.
The vocations my boys select will also have a ripple effect on their personal lives, and maybe even on the world. And this is only the first snowflake on the tip of the iceberg of what God is doing in our family. And He's doing all of that in your family too.
And while I'm blabbing here, I might add that God probably isn't so concerned about what we all DO with our lives (we Wemmicks are the ones all wrapped up in that sort of thing) as much as He is concerned with our RELATIONSHIPS with Himself, first, and also with other human souls. This relationship is THE JOURNEY. Not the destination. And the journey, my friends, lasts an eternity.
By the way, I really, really, really, really (oh please, oh please, oh please Lord) hope that one day – in that great eternity – I get to live…
in the country.
(Just sayin'. And prayin'.)