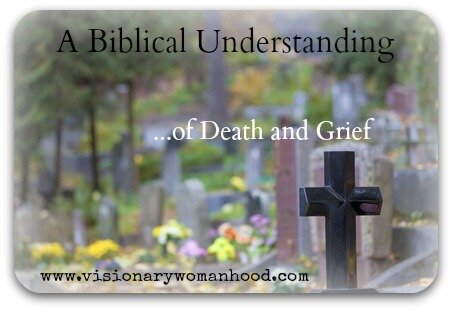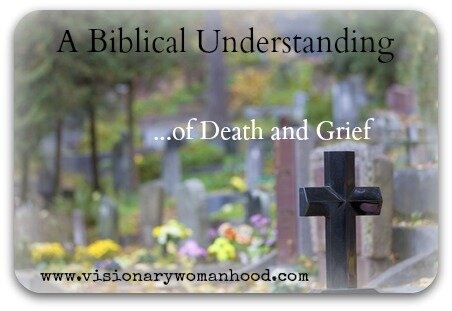 B

y Contributing Writer, Tyanne

Death.  For the people of this earth, there is nothing more feared, more final, more misunderstood, more hated, more soul-wrenching, or more life-altering than death.   It is a guaranteed reminder for every Christian that our time on this earth is limited, and an eternal home awaits us beyond this fallen world. For those not reconciled with God through Christ, death is a chilling reality they must face without hope or knowledge of what lies beyond the grave.

Grief.  With the death of someone we love comes a searing pain within our souls for which no healer of this earth can ever cure.  The ache of grief can send even the most faithful of Christians into periods of deep despair and provoke the most skeptical of atheists to search for a spiritual reality.  In our grief, we mourn the loss of cherished relationship and learn to embrace a future on this earth in their absence.
Unexpected Death & Lack of Understanding
I was beginning my freshman year of college when I first encountered the raging fire of grief in my life.  My 22 year-old sister had been given a dose of methadone to help "ease her nerves," and her heart failed in her sleep.  The phone call informing me that she could not be resuscitated sent me face-down on a cold floor, not to pray but to sob.
In the hours after that phone call, I held my crying mother's hand as she asked me if she had been a bad mother.  I placed my hand on my sister's lifeless body and wished her alive with all of my might, imagining that her chest would suddenly rise and fall in response to my desperate will for her.  I shunned a hospital chaplain as she offered to pray with us, offended by her nerve to invade our suffering and claim she could possibly understand.
The grief I experienced after losing my sister consumed my heart and mind for a period of sadness like nothing I had ever known.  I spent the months that followed her death struggling to see God's light and questioning His ways.  As a Christian, I lived with a pressure to endure this loss with joy, but I could not seem to locate that joy in the midst of my pain.
My limited understanding of death and my shallow knowledge of God's promises during this time had left me very confused.  I needed to know that it was okay to grieve.  I needed to cling to truth in this time, and in order to do so I needed God to reveal a biblical understanding of death and grief to me.  
Grieving the Death of a Christian
As a young believer, my first approach to grief was to hide my tears and endure my sorrow secretly.  From the day of my sister's death, I felt it was important for my faith to appear strong by not letting grief overtake me.  I appeared strong and faithful on the outside, but on the inside I was desperate to cry out.
A Biblical Picture of Grief
Scripture shows us that it is not wrong to express this sorrow over death.  As I was trying to hide my grief over the loss of my sister, it was comforting to learn that a number of God-honoring men, including Jesus, expressed deep sorrow over death:
"Devout men buried Stephen and made great lamentation over him." (Acts 8:2)
Jesus wept at the tomb Lazarus. (John 11:35)
The Ephesians wept and embraced Paul as they learned they would know longer see his face. (Acts 20:37-38)
Paul expressed that he would have "sorrow upon sorrow" if Epaphroditus had died. (Philippians 2:27)
David experienced great sorrow over the deaths of Saul AND Jonathan. (2 Samuel 1:11-27)
Great lamentation. Weeping.  Sorrow upon sorrow.  All of these emotional outpourings were experienced by men who grieved with hope and continued to rejoice in the Lord.  When we are faced with the death of someone who is dear to us, there is room for sorrow.
There may be a million reasons to celebrate their life and the joy they now have in God's presence, but we are not expected to skip over or ignore our grief in order to do so.  There will be tears of sadness at the thought of no longer seeing their faces, and at times there will be great lamentation made over the suffering they had to endure as they were ushered into death.  We are capable of celebrating life while grieving death at the same time.
Truth to Which We Cling
But we do not want you to be uninformed, brothers, about those who are asleep, that you may not grieve as others do who have no hope. (1 Thessalonians 4:13 ESV)
While it was valuable to know God's people are allowed to grieve over death, I had yet to understand what it meant to grieve differently than others who have no hope.  I had remained uninformed "about those who are asleep," and in the early stages of my grief I felt I was without hope.  Through Scripture, God provided information that restored my hope and helped me to better understand physical death, especially the death of a Christian.
Here are four biblical beliefs regarding the death of believers that helped me most:
Through physical death, the souls of Christians enter into immediate fellowship with God and remain in his holy presence. (2 Corinthians 5:8, Philippians 1:23, Luke 23:43)
They are not alone.  While God's presence is sufficient, Hebrews 12:22-24 indicates that believers worship in heaven in the company of angels and "the spirits of the righteous made perfect."
Death is not punishment, and there is no condemnation or suffering awaiting believers after death.  (Romans 8:1, Philippians 1:23)
Upon the return of Christ, the bodies of Christians will be resurrected, made new, and be reunited with their souls (1 Thessalonians 4:14).  (This process is known as "glorification" and can be further studied in 1 Corinthians 15:12-58).
In addition, I have been granted much peace in returning to the words of the following passage and knowing my sister believed them as much as I do:
For this perishable body must put on the imperishable, and this mortal body must put on immortality. When the perishable puts on the imperishable, and the mortal puts on immortality, then shall come to pass the saying that is written: "Death is swallowed up in victory." "O death, where is your victory?   O death, where is your sting?" The sting of death is sin, and the power of sin is the law. But thanks be to God, who gives us the victory through our Lord Jesus Christ.  (1 Corinthians 15:53-57 ESV)
This verse and the four points above give us abundant inspiration for joy in our hearts as we consider the death of a loved one who is in Christ, as well as our own eventual deaths.  However, to grasp the depth of their meaning, we must cling even more tightly to all that we know about the perfect God who makes these truths known.  It is when we combine truth about death with a heart that believes God is everything that He claims to be that we can not help but grieve with hope and rejoice.
Grieving the Death of an Unbeliever
Sadly, there are times when we are faced with the death of one who never confessed Christ as their Lord and Savior, and we must look at the consequences of sin in a very real and difficult way as we grieve.
The Reality We Face
If we are faithful to what the Bible teaches, we know that faith in Christ is the only way that one can gain eternal access to the Father in Heaven.  If someone dies apart from Christ, there is nothing in Scripture to indicate that they will be spared from hell for any reason.  We are faced with the knowledge that these souls will enter into a state of eternal punishment after death without an opportunity to cross into Heaven (Luke 16:24-26).
A Holy Anguish
Grieving the loss of an unbeliever will likely inspire sorrow that is more difficult to endure because of what we know about their eternal destination.  We may feel such deep emotional pain that we wish we could take the place of our lost loved one so that they would be able to be with God for an eternity.  I believe the apostle Paul experienced these same thoughts and emotions.
I am speaking the truth in Christ—I am not lying; my conscience bears me witness in the Holy Spirit— that I have great sorrow and unceasing anguish in my heart.  For I could wish that I myself were accursed and cut off from Christ for the sake of my brothers, my kinsmen according to the flesh. –Romans 9:1-3
In the above verses, Paul is referring to Jewish brothers who rejected Christ.  Though we know that Paul — the same man who tells us to rejoice in the Lord always — is a man who grieves with hope, we see here that he is also a man who experienced unceasing anguish in his heart for those not reconciled to Christ.  In true Christ-like love, he even indicates he would even give up his own salvation for the sake of these unbelieving souls.
As we grieve the loss of unbelievers, unceasing anguish may be the best way to describe the feelings that overcome us.  This deep-rooted sorrow is rightly inspired by the fact that death exists in this world at all and that sin continues to rule in the hearts of men without faith.  Having someone we love die without a saving faith certainly makes us look at the reality of hell with a new sense of hatred for sin and evil.
It is the very reason we so desperately need Christ as our Savior, and this should inspire godly sorrow that motivates us to proclaim the Gospel boldly. 
Maintaining Hope
Though it is certainly important for Christians to maintain a godly sorrow throughout our lives regarding those who are lost and face an eternity in hell, this godly sorrow is still mingled with hope and we continue to have abundant reasons to rejoice.  In these times when we struggle to understand why our loved one would not put their faith in Christ, we must pray for peace from the Holy Spirit that surpasses understanding.  We must eagerly seek God for comfort and wisdom that will renew our hope and inspire us to rejoice even as we experience this unceasing anguish.
We must not dwell on their death and become bitter and angry towards God, but instead look to the future trusting that God can use even their tragic death for good. 
Rejecting Lies About Death
The Temptation of False Teaching
In the time since my sister's death, I have been tempted to ignore the truth that the Bible teaches and accept a variety of teachings regarding death and the afterlife.  Here are some examples:
As I longed to speak with her again and hear her tell me she is okay, it was tempting to believe that the spirits of our lost loved ones could communicate with us through psychics or spiritual mediums.
When my mother insisted that she felt my sister's presence beside her one day, it was tempting to tell her that I believed she really did.
As friends and family shared condolences that included a belief that she was now an angel watching over all of us, it was tempting to cling to that belief.
When I awake from dreams in which she was with me, it is tempting to believe that she is really visiting me in my sleep.
All of these false beliefs speak to my desire to undo my sister's death and be in her presence on this earth again.  They speak to my desire to provide comfort to the people I love by simply letting them believe whatever makes them feel better.  These beliefs are quite common, even among Christians, but they do not align with the truth the Bible teaches us and they do not inspire hope in eternal things.
I have been given peace in the knowledge that my sister is dwelling in God's perfect presence for eternity and I believe I will one day join her there.  Suggesting she may leave God's presence to return to earth, observe our pain and trials, or work as an angel only cheapens the glory I believe she is currently experiencing.
A Valuable Opportunity to Proclaim Truth
My dear mother asks me several times a year if I think my sister is watching over us, visiting us, or trying to communicate with us.  Each time, I remind her that I believe what the Bible teaches and that I believe her soul is doing something far better than lingering around this sad world.  I tell her that I believe her daughter is experiencing joy beyond anything this world can offer and that she is completely free of worry, and sorrow, and suffering.
In discussions like these, God often provides many opportunities to proclaim truth and share the gospel.  It is crucial that we are prepared to speak biblically about death in these moments and do not shy away from the reality of sin and hell.  Talking about death easily leads to the gospel and life-changing truth for people in need of a Savior.
Conclusion
Last month, I awoke at five in the morning on Christmas morning with vivid childhood memories of my sister and I hiding together in our bedroom during that very hour, year after year, impatiently waiting to wake our mother and start our Christmas morning gift opening.  Like hundreds of times before, I smiled at another happy memory and thought of the laughs we would have together if we could talk about it that day.
Once again, as I had hundreds of times before, I reminded myself that I could not speak with her that day.  And then there were tears.  Though I grieve with hope, cling to truth, and live a free and joyful life through faith in Jesus Christ, I still experience sorrow at times that inspires tears over the death of my sister.  I miss her and continue to grieve the loss of our relationship on this earth.
And that's okay.     
Though I still experience feelings of grief, my hope has been fully restored through the knowledge of God's Word.  I can miss my sister without feeling anger, bitterness, or regret.  I can miss my sister with gratitude for the blessings I received through my relationship with her, including her determination to share the gospel with me.  I can miss her, yet rejoice in all the ways God has used her death to bring Him glory and magnify his name.
As we have learned this month on Visionary Womanhood, suffering produces endurance (Romans 5:3).  In those moments when grief and sorrow hit more intensely than usual, there is a greater drive to hold fast to what is true, meditate on it, and dwell in it more richly than I could apart from my suffering.  It is in those painful moments that I am boldly confronted with a God that is real and present in my life, and by faith in Him I am able to endure all things with a greater hope and joy.